When it comes to owning a Temecula rental property, the last things you want to deal with are late paying tenants, damaged property, or complaints from others. In fact, these things can wreck your profits and even put you out of business.
Whether you self-manage your property or use a reliable property management company, you're going to come face-to-face with some terrible tenants. You may even have to evict one. And when these challenging times pop up, it might be hard to keep your cool, save your money, and most importantly, not break any rules.
If you need help with handling the few problem tenants that find their way into your rental property, keep reading. Today we've rounded up all the best ways to deal with terrible tenants and keep your rental property business humming.
Problem Tenants and How to Deal with Them
1. Those Who Won't Pay Rent
When you invest in a Temecula rental property, you do so with the hopes of generating an annual profit. After all, being a landlord is just like owning a business. And if your tenants don't pay the rent, you have a problem.
There are many reasons why your tenant may not pay their rent. For example, they may be short on cash, recently lost their job, or are even disputing some maintenance and repair issues. That said, it's still their job to pay you each month.
When a tenant is late on rent, the eviction process usually begins. And while this might be what your property manager wants to do right away, there are some other creative solutions:
Set up a payment plan so your tenant can make up the lost rent
Provide a little bit of extra grace period for your tenant to pay the rent
Allow your tenants to move in a roommate or sublet the property
Lastly, make sure you have an easy way for tenants to pay their rent each month. Sometimes, a tenant misses a rent payment because they couldn't make it to the office in time. Or perhaps their check got lost in the mail. If you offer multiple ways for your tenants to pay the rent, you're likely to prevent a lot of late or missing payments.
So, join the 82.2% of rental property owners that want their property management company to offer rent collection services. When you use technology like online rent services, it makes things easier on your tenants and helps you get your money on time, every time.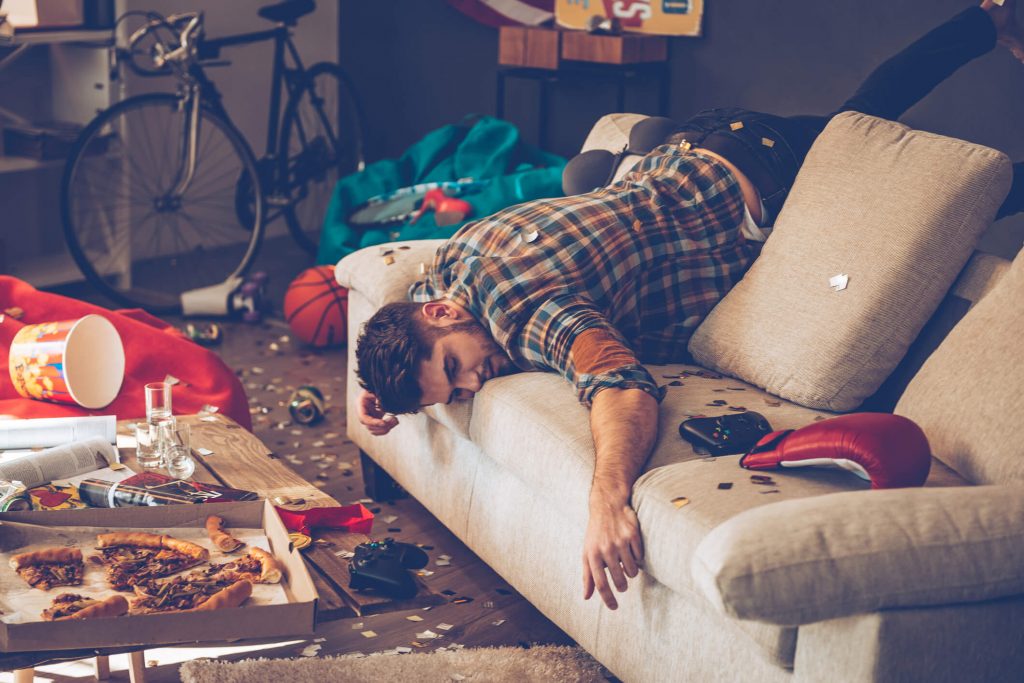 2. Property Damagers
Investing in a rental property is no small feat. You've likely spent a lot of time and money researching the best property, securing a great deal, and placing tenants in your rental. So, when a tenant moves in and damages your rental by being negligent or making unapproved improvements, it can be really frustrating.
If you want to make sure your tenants don't damage your rental, follow these best practices:
Conduct move-in and move-out property inspections. Before a tenant moves into your rental, you must document the condition of it. This way, when it comes time for your tenants to move out, you have something solid to compare the current condition of the property to. Collecting a security deposit is not the only thing that can help prevent property damage.
Draft an airtight lease agreement. Setting your expectations high from the start is a great way to let your tenants know you mean business when it comes to caring for your rental. A good lease agreement thoroughly outlines what tenants should and shouldn't be doing. It also lays out the consequences just in case your tenants make unapproved changes or damage your property.
Perform routine inspections. It's not enough to document the move-in and move-out conditions of your rental. Inspecting your property throughout the year gives your tenants a sense that you are watching them and how they care for your property. It also helps you repair minor issues before they become costly and ensure your tenants are satisfied throughout the lease term.
In the end, there is no way to truly prevent your tenants from damaging your Temecula rental property. However, if you take a proactive stance and set the bar high for your tenants, you reduce the chances of having a problem tenant on your hands.
3. Relentless Complainers
Everyone knows that one person that is never satisfied and complains about everything. Unfortunately, sometimes this person ends up being your tenant.
Having a terrible tenant that is never happy with what you or your property manager do is a pain. While your job is to make sure your tenants are happy and want to renew their lease agreement, there is a line that must be drawn.
Here are some helpful ways to handle the relentless complainer that is your tenant:
Review Responsibilities. Knowing what your duties are as a landlord can be tough to keep track of. This is especially true if you use a property management company to help manage your rental. That said, constant complainers are good at targeting those that don't understand their roles. So, to make your life a lot easier, and avoid this type of terrible tenant, make sure you know exactly what you're supposed to do for your tenants as their landlord.
Review the Lease Agreement. Another great way to make sure you can deal with your constant complainer without anger or rule-breaking, review the lease agreement. Many times, complainers complain about things that don't matter or are just plain wrong. By reviewing the lease agreement with them, you can emphasize the rules, everyone's responsibilities, and the consequences for going over your head.
Dealing with a complainer is never fun. Plus, you want to secure lease renewals to boost your retention rate and keep the profits coming in. That said, it's better to take a stand against nonsensical complainers and risk losing them at the end of the lease term. You don't want to get run over as a landlord. And you don't want tenants like that staying in your rental anyways.
4. The Lawbreakers
20.5% of all rental property owners cite legal issues as one of their top sources of stress. After all, if you or your property manager do something wrong, your tenant may have the right to sue you. This is a headache that all landlords want to avoid.
However, it's important to note that your tenants don't have all the power. They too have rules and regulations they need to follow when leasing from you.
Here are just some of the things your problem tenant may do that will get them in hot water with you, your property manager, and the law:
Run an illegal business out of your property
Sell or harbor drugs
Get into violent fights with those that know or those they don't
Rack up complaints from neighbors
Of course, you can never tell what your tenant is going to do once they get into your rental property. But making sure you have a thorough tenant screening process in place that is used on all prospective tenants will help a lot.
When you screen a tenant the right way, you check things like their references, employment and income, and criminal background. Many times, by checking these things as tenants apply, red flags are revealed, and you avoid placing a terrible tenant in your property.
5. The Wannabe Landlord
Remember, you are the landlord – not your tenant. You make the rules and the money. Your tenants live in your rental, follow the rules, and pay you rent.
Your tenants do not get to make the call when it comes to roommates or subletting your property.
Before your tenants try to take control from you and generate extra cash, consider these tips:
Don't allow roommates or subletting without screening anyone that plans to live in your rental
Inspect your rental regularly to make sure there are no unapproved tenants
Require approval for guests that plan to stay with your tenants for a long time
Don't let your tenants do whatever they please once they move into your rental property. Set the expectations from the start. Be firm with all lease provisions and consequences. And remind yourself that you are the boss, not your tenants.
Final Thoughts
Need help managing your Temecula investment property? Then contact us today and see how we can help with preventing the placement of terrible tenants in your rental.
At Advent Property Management, we know that dealing with bad tenants is a hassle for landlords. That's why we offer property owners stellar customer support and low-cost property management services that include thorough tenant screening. Not to mention, we provide you with detailed screening reports, complete with payment histories, so you have the peace of mind that the tenant we place in your rental is of the highest quality.
Take advantage of our focused approach to property management so you can enjoy your investment property without all the headaches. By trusting us with your property, you not only have the chance to maximize your profits but secure long-term tenants that care for your property as though it were their own.